Can you help Pinocchio to make the right choices and become a real boy? Come meet Geppetto the Toymaker, the Blue Fairy, and the rest of Pinocchio's friends as he learns to be honest, unselfish and brave. 
Pinocchio is a one-hour musical based on the original fairy tale. It features a hilarious script written by Jesus Perez, with original songs composed by Paige Coffman.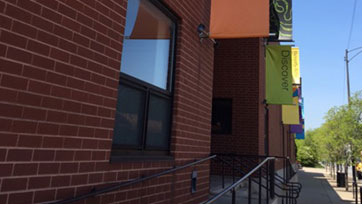 Beverly Arts Center
2407 W. 111th St., Chicago, IL. 60655
October 25-November 22, 2023
SCHOOL GROUPS
AND FIELD TRIPS
Groups of 20 or more pay only $10 per ticket
For every 25 tickets purchased, you receive 1 FREE ticket
Call the Box Office (773) 205-9600, Weekdays from 9am-5pm to book your group.
Click HERE for more information or to book a Group Reservation Online Frequently Asked Questions…
HOW LONG IS THE SHOW?
The show is approximately one hour long with no intermission.
CAN I PICK MY SEATS?
On weekdays, all seats are general admission. You will be seated in the center front two rows according to when you purchased your tickets. If you have a seat request, please call the box office (773-205-9600). 
On weekends and holidays, you can pick your seats when you purchase your tickets online.
CAN I BUY TICKETS AT THE DOOR?
We recommend purchasing your tickets at least 24 hours before the performance. It is possible to purchase tickets at the door (if the show is not sold out), but your seats will be on a first-come, first-serve basis.
WHO NEEDS A TICKET?
Everyone over the age of two needs to purchase a ticket. Children two and under are free if they do not require a seat and will remain on an adult's lap for the duration of the show.
IS THE THEATER ACCESSIBLE?
Yes! All of our theaters are fully accessible.  If you require wheelchair-accessible seating or would like to further discuss. your needs, please contact our Box Office at (773) 205-9600.
WHERE CAN I PARK?
There is free parking at the Beverly Arts Center!  The lot is adjacent to the entrance of the lobby.  
At the Apollo, there is street parking (metered and non-metered). On select weekends there will be paid parking available. 
HOW MUCH ARE GROUP TICKETS?
Groups of 20 or more pay only $10 per ticket
For every 25 tickets purchased, you receive 1 FREE ticket
HOW MUCH ARE SINGLE TICKETS?
Weekday single tickets are $18. On the weekends & holidays, tickets range in price from $18 to $22.
WHAT IF I'M LATE TO THE SHOW?
To cause the least amount of disruption to the performance and to other patrons, if you arrive late you'll be seated at the discretion of the house manager, and may not be seated in your assigned seats.  
WHEN SHOULD WE ARRIVE AT THE THEATER?
You are welcome to join us at the theater up to one half hour before show time!
ARE THERE HANDLING FEES FOR TICKETS PURCHASED?
Yes, there is a handling fee of $2 per ticket when you purchase your tickets using a credit card online or over the phone.  There is no handling fee if you pay cash, or if you book a group of 20 or more.