Our next workshops will be in the fall of 2023!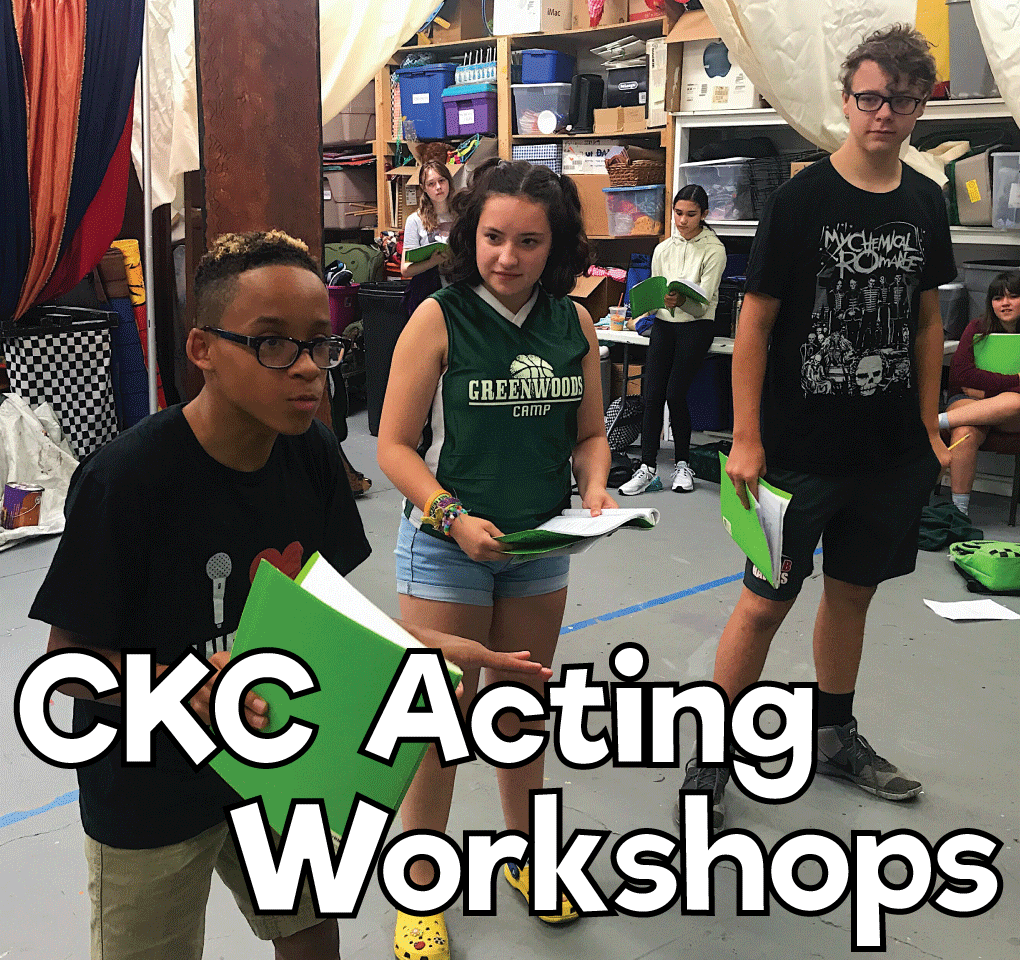 Your child will spend time acting, singing, dancing, and rehearsing for a final performance on the last day.  Along the way they will help create props and costume pieces, play theater games, and experience the joy of theater!
Chicken Little
Spring Session #1: Tuesdays: February 28 thru April 11 – 5:00pm-6:00pm
Spring Session #2: Saturdays – March 4 thru April 15 – 10:00am-11:00am

Does your child love the stage? Does your child love Musical Theater? Sign up your budding theater artist to work with theater professionals to workshop songs, dances, and scenes from some of your favorite Broadway shows. At the final performance the kids will perform solos, duets, and group numbers to a live audience.
Broadway Bound Session #4: Tuesdays: February 28 thru April 11 – 6:15pm-7:30pm